Good stock and distribution channels
Above all else, the key thing you need from a distributor is the stock you want, when you want it.
The stock
Does your supplier physically have stock in their warehouse ready to ship? Or are they reliant on someone else to fulfil their promises? Ikonic hold approximately £15 million in stock across our distribution hubs in the UK and Germany, allowing us to dispatch your stock quickly and not to rely on third parties.
Product range and brands
A good IT distributor should offer a wide range of products and brands to meet your needs. This should include hardware, software, peripherals, networking equipment, and other IT-related products. For example, Ikonic stock brands including Aruba, HP, HPE, Dell, Lenovo and many others.
Logistics and shipping
Smooth logistics and reliable shipping are essential for timely product delivery. Check if the distributor has a well-organised shipping process.
Ikonic offers, same day delivery in the UK, next day delivery in Europe, international and blind shipping. We have the delivery option for you.
Geographical coverage
If you have operations in multiple regions, consider a distributor that can cover all your locations efficiently. As an illustration Ikonic have two distribution hubs, one on the outskirts of Manchester and one near Frankfurt giving Ikonic quick access to key road infrastructure allowing us to quickly get stock across the UK, Europe and Worldwide.
Reliability and reputation
If you are looking for a new supplier, it can be hard to choose who to go with and how to know who is genuine and who isn't. There are however some things that you can do to reassure you that the distributor you are looking at is who they claim to be.
How long have they been in the industry?
Although there will of course be new businesses in the Channel that have reputable owners and offer a very good service, if you are wanting to choose a reliable partner then you are safer to go with a company that has been in the industry for an established amount of time. For example, Ikonic have been established in the channel for over 25 years, providing a history and track record of success that our customers can review and buy into.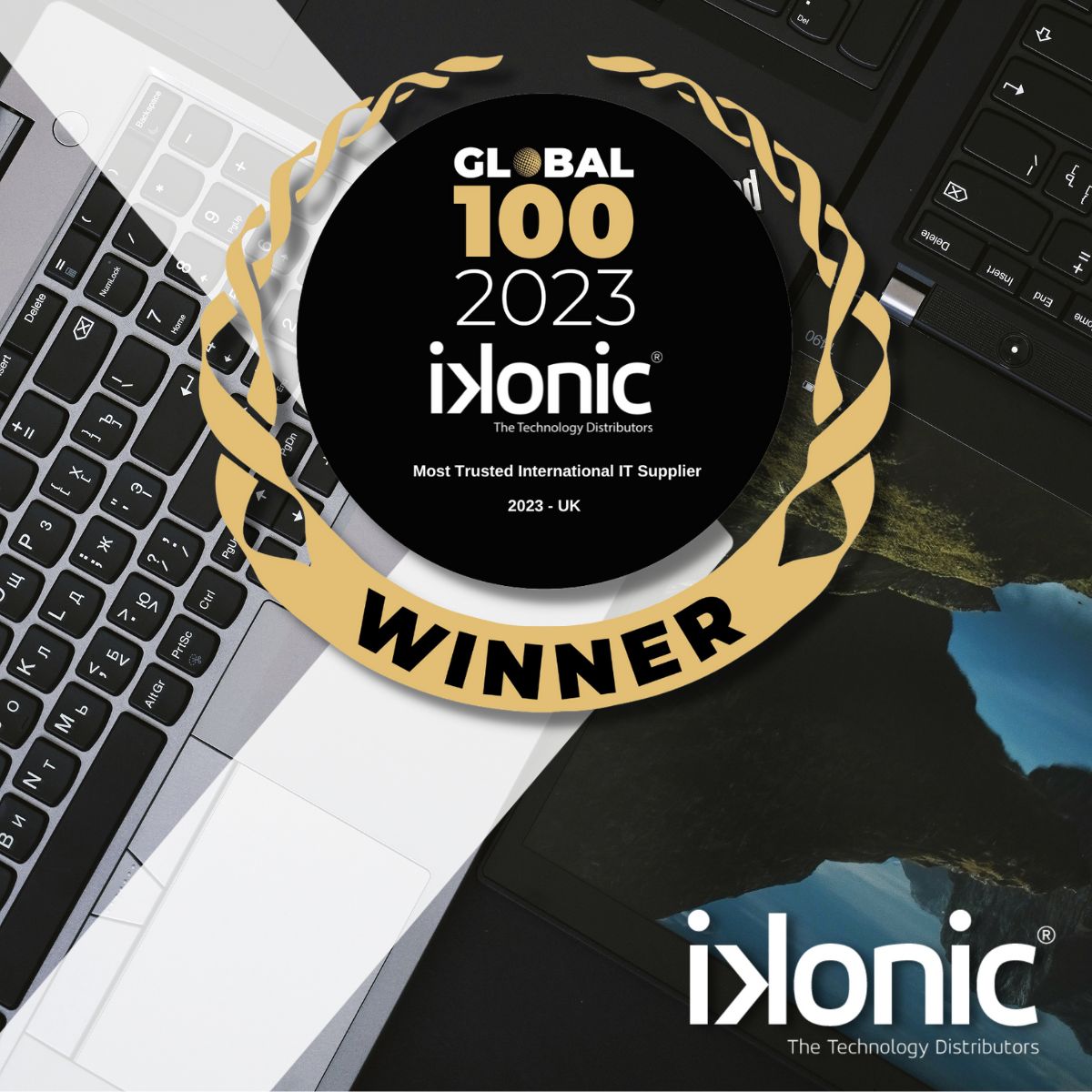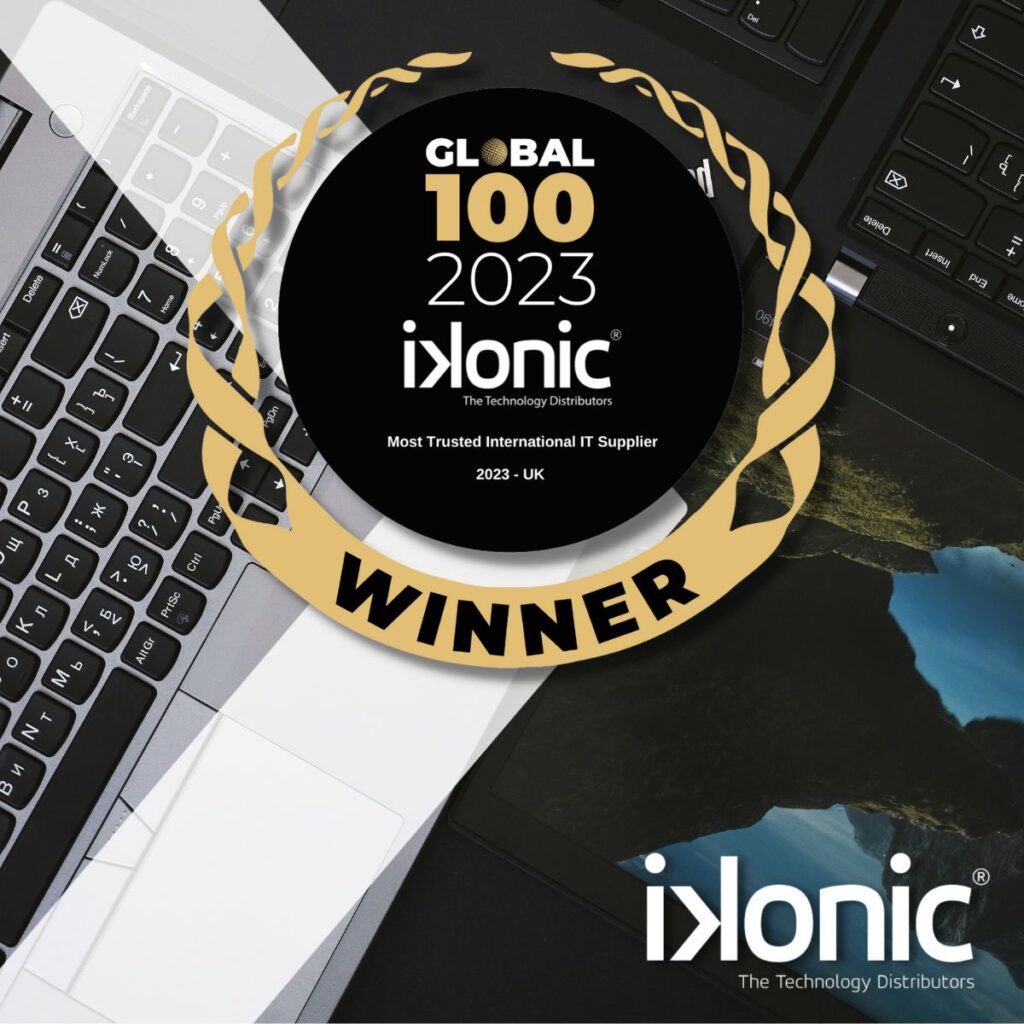 Ask around
Talk to people you trust in the channel, find out what people are saying about the distributor. Do they do what they promise, are they reliable asking around will tell you a lot about the distributors services, stock and ability to deliver stock.
Do they have accreditations or awards?
Any distributor can tell you how great they are, but it is what other people are saying about them and external validation that can give you the extra reassurance that you are looking for. Having won multiple awards and having been nominated for the CRN Sales and Marketing Awards in the last twelve months Ikonic are grateful that the hard work of team Ikonic has been recognised by multiple external organsiations.
A strong reputation and client satisfaction are key indicators that a company is good to work with and will be of value to your business. These, coupled with steady growth and retained vendors, are reassuring signs that you should look for an IT distribution partner.
The relationship
Success is reliant on the right relationships. When you are working with an IT Distributor you want to be able to work with someone that not only understands the market but also is trustworthy. You want to work with someone that can fulfil your promises to your clients. This means working with someone that is true to their word, works to understand your business and the way you work and then has the infrastructure behind them to then deliver on what they promise.
Building a strong, long-term relationship with a distributor can lead to better deals, personalised service, and smoother transactions over time.
A range of services and support
The market has moved on and when choosing a supplier to work with you want to be looking beyond just the ability to supplier technology. You want to work with someone that can broaden your business appeal. It therefore makes sense to choose a company that can offer a range of service for example Ikonic offers:
Keyboard printing:
Keyboard printing is a service that few offers and can make you stand out from the competition. Keyboard printing can be used to:
Make worn keyboards look like new
Refresh, change keyboard language or add new layouts
Extend the life of your equipment
Avoid difficult purchasing of foreign keyboards
Provide bespoke branding on laptop lids and keyboards
Configuration
Sometimes buying off the shelf just won't work and you are going to need someone who can configure your IT hardware to meet with your requirements. Our team of trained IT Technicians can build your order to meet your specs before it is sent to your customer.
Blind shipping
Ikonic offers a blind shipping service, allowing us to cut down your delivery times from point of order through to delivery. We make sure to keep our identity secret ensuring that your customer will assume that the order has come direct from you.
Technical support
A good distributor should provide technical support for the products they sell. This can be crucial if you encounter issues with the products you purchase.
Ikonic offers multi-vendor, worldwide service and support for all servers, storage and networking equipment. We allow resellers and end users the freedom to decide how they support their environments ensuring maximum uptime and complete choice of service level agreement, contract length and unrivalled value for investment.
Has your interests at heart
As a business you need to have faith that the distributor you are working with is going to prioritise you and your needs. You want to know that they are going to be honest and upfront with you. A good distributor should be able to offer you expertise and advice for your benefit. As an example you might find that you are wanting to order one spec for a laptop, but there might be another option that is a better spec and cheaper. You want to know that your supplier is going to put that offer to you.
Pricing and Payment Terms
Let's be honest, all of the points listed above are important but they won't count for a lot if the distributors price isn't competitive. When choosing a distributor remember to do your research. Compare pricing among different distributors to ensure competitive rates. Additionally, consider payment terms and discounts for bulk orders.
Environmental practices
If sustainability is a priority for your business or for your customers, inquire about the distributor's environmental practices and whether they offer eco-friendly products.
In the last five years Ikonic has been putting a greater focus on our environmental credentials and have extended our service to offer a highly successful refurbished division. Ikonic's refurbished team extends a products life cycle, preventing e-waste and through our partnership with Play It Green Ikonic plant trees and donate to charity with every refurbished order.
You've found your partner
So… there you have it, choosing the right IT distribution partner can help you benefit from lots of business solutions and when done correctly can lead to business growth.
Remember that the specific needs of your business will dictate which factors are most important. It's a good idea to research multiple distributors, ask for references, and even consider establishing a trial period to assess their performance before committing to a long-term partnership.