Refurbished Sustainable Technology
BSI certified quality refurbished

: IT pays to be green
BSI certified quality Laptops, Desktops & All-in-ones
Science-backed factual sustainability
Rebuilt in-house, not just refurbished
2-year warranty as standard
UK based facilities
Get a Quote
Join Our Stock List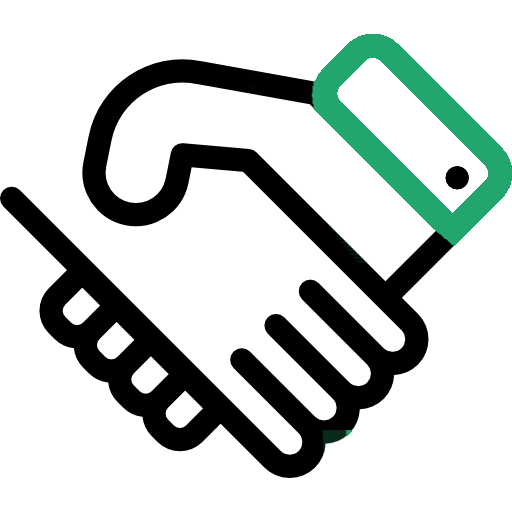 Reliable Technology
2-year warranty as standard & an OEM comparable returns rate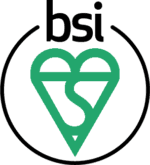 Quality Assured
British Standards Institute (BSI) certified refurbished standards on all products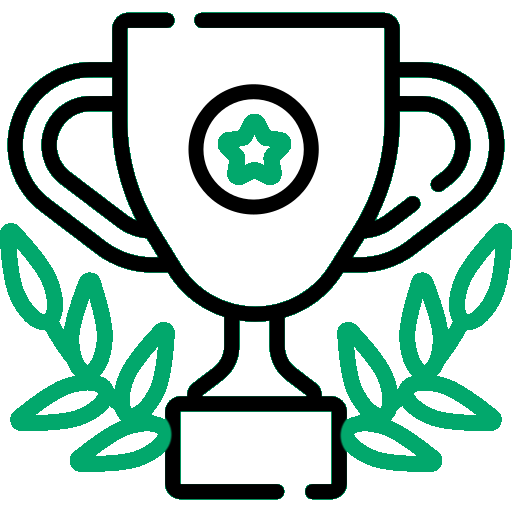 Sustainable IT
Ikonic plant trees and donate to charity with every order, whilst also avoiding e-waste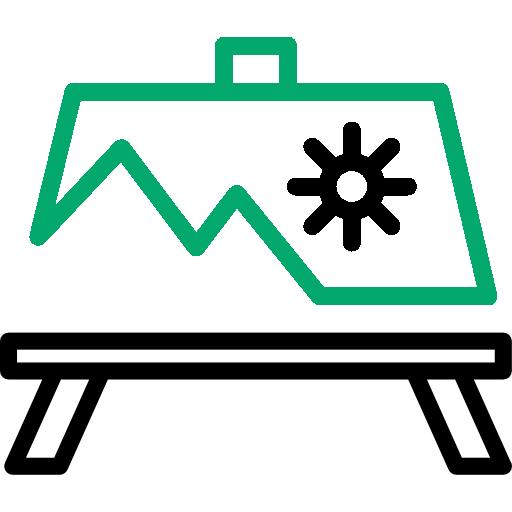 White Label
Non-branded white label marketing and packaging available on request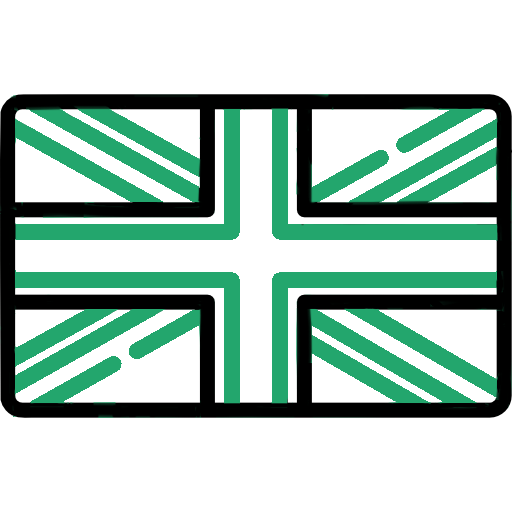 UK Facilities
All BSI refurbishment is conducted in our UK head quarters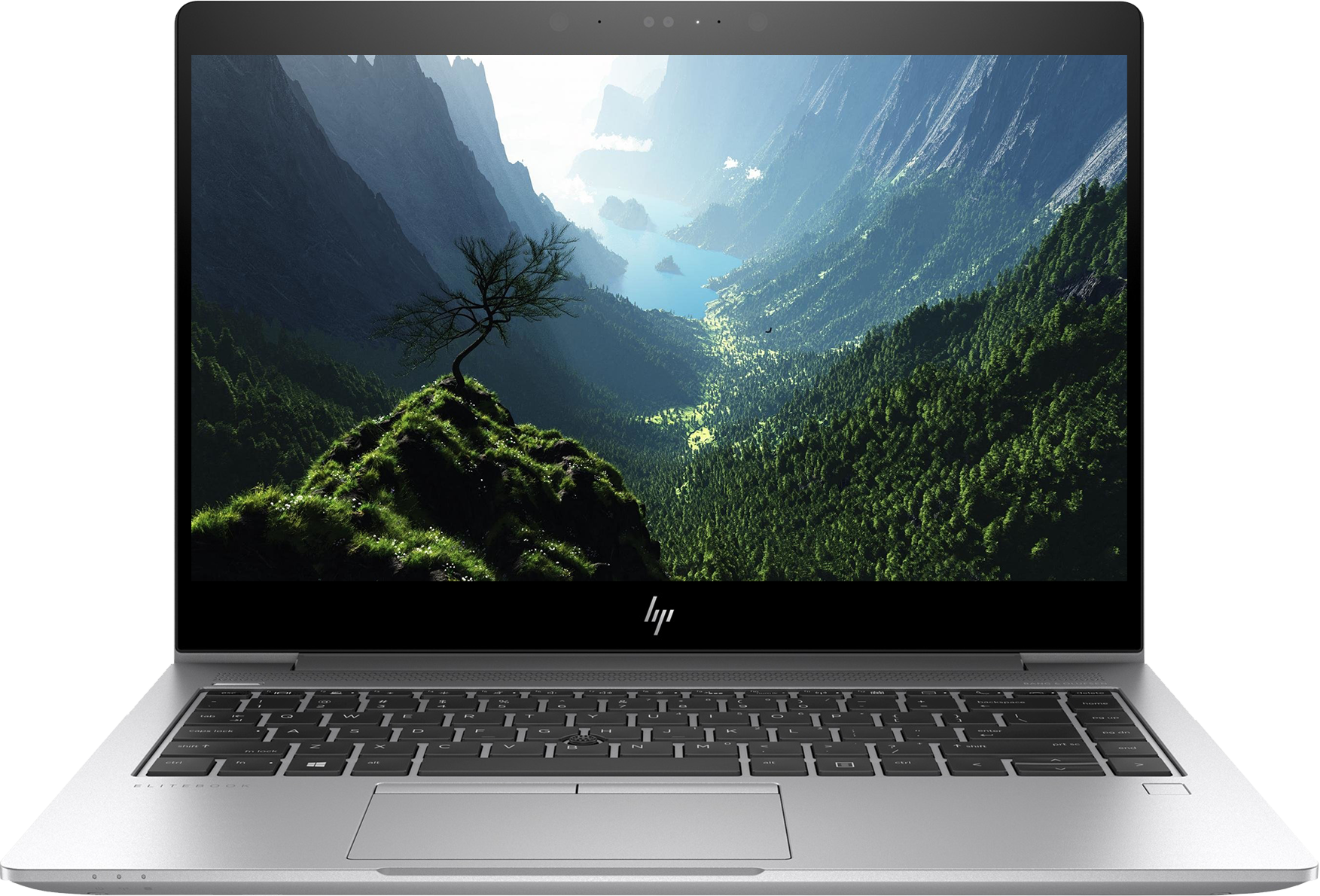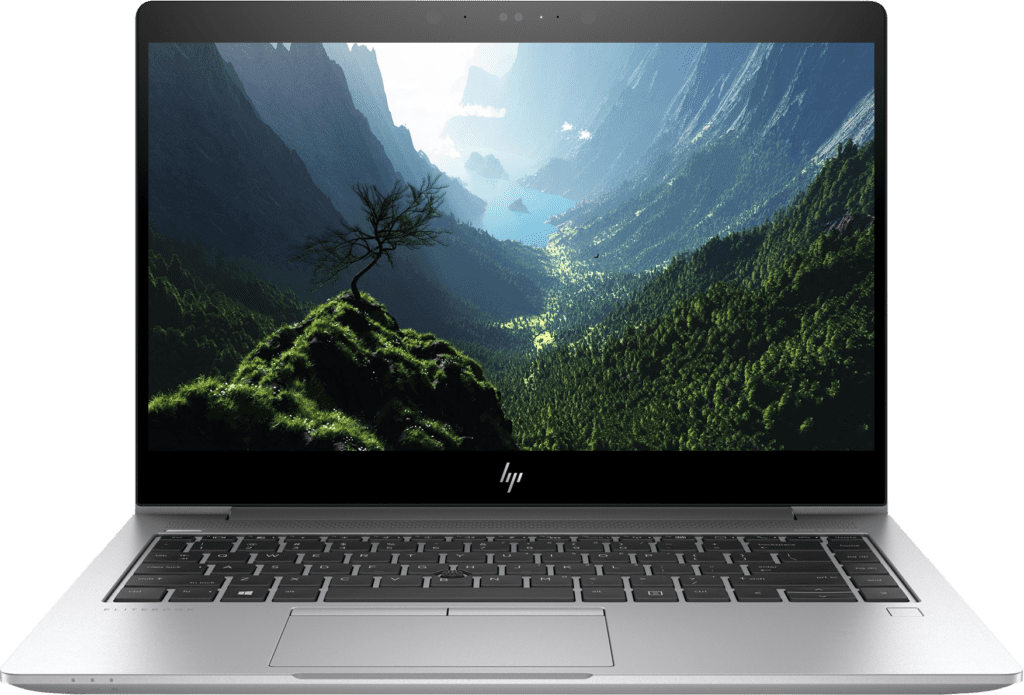 Consistent third-party assessed quality available in the UK at large quantities
We build the technology to your requirements, from RAM to SSD
High tech UV printed keys allowing changed layouts, languages & branding 
3M's carbon-neutral vinyl as used on super cars worldwide
BSI Refurbished Stock List

: Request To Receive
Quality

: BSI Accredited Refurbishment

Each product undergoes a strict and audited quality control process to ensure it meets the world's most trusted mark of quality.

Industry-leading hardware testing, necessary component replacements, hard-drive upgrades, and cosmetic finessing.
BSI graded stock available ship on a daily basis.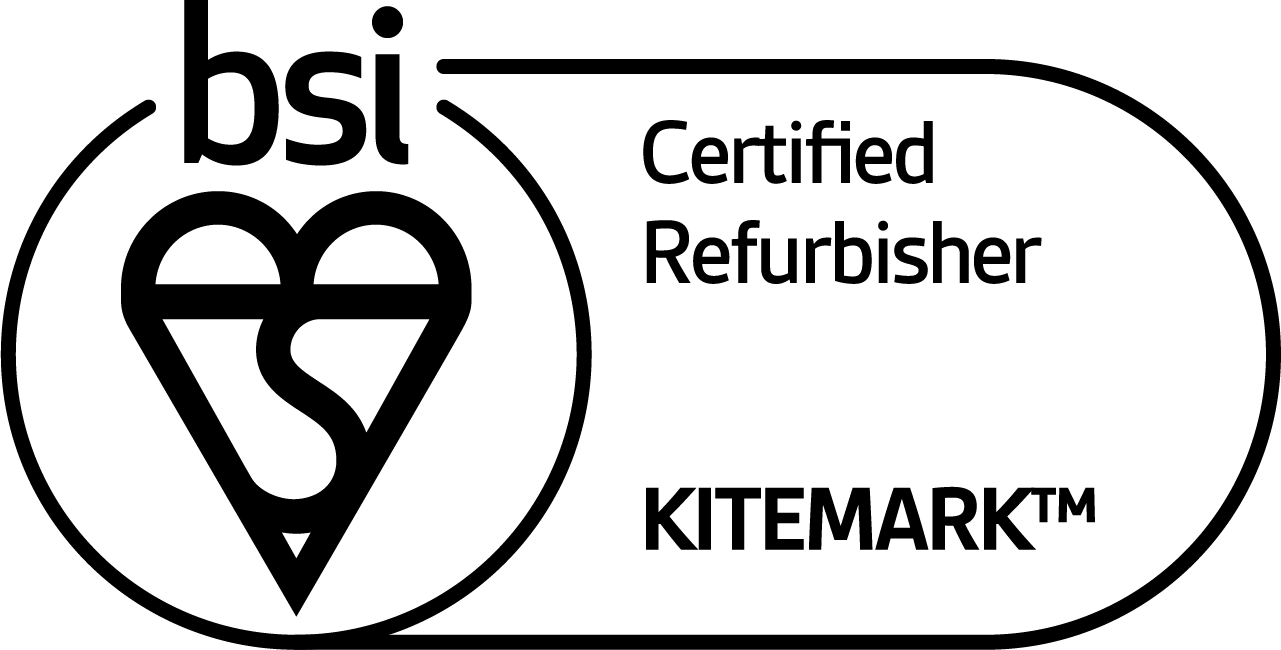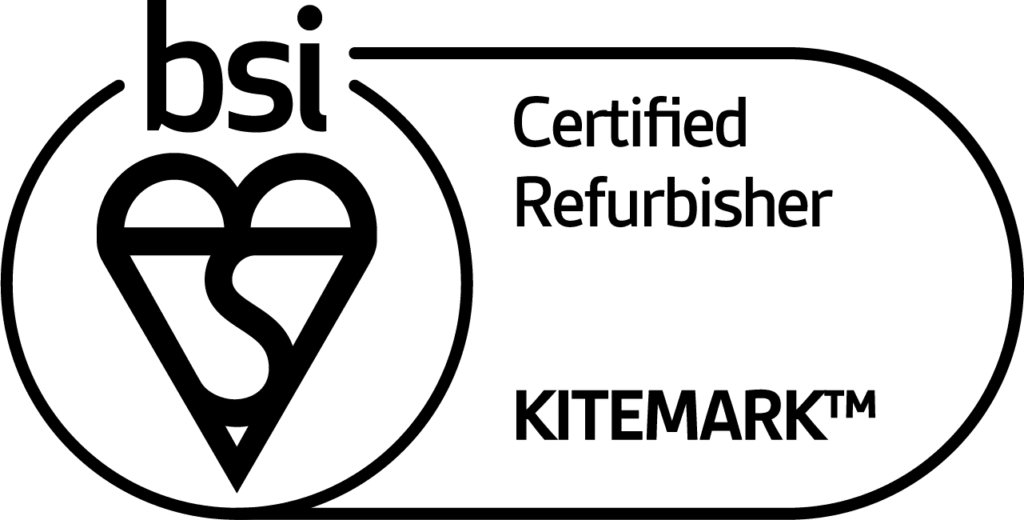 BSI Certified

: Our Refurbishment Process


Goods In: ITAD & Buy Back Scheme
We obtain second-hand technology through means such as our buy-back scheme and ITAD service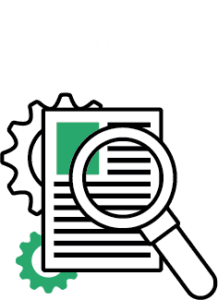 Audit & Testing
Using industry standard hardware testing software, in-depth checks are carried out on each product. Such as battery, USB ports, screen & touchpad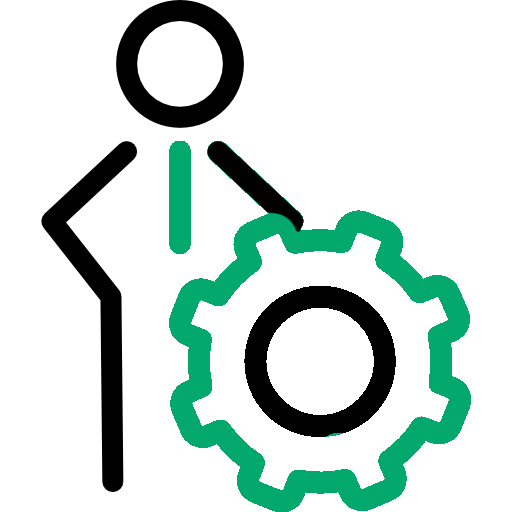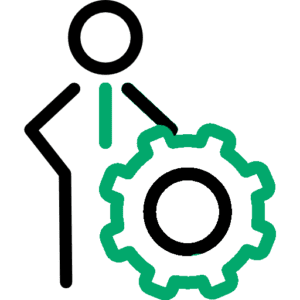 BSI Certified Refurbishment
From upgrading components for high-end performance to sleek vinyl wrap finishing.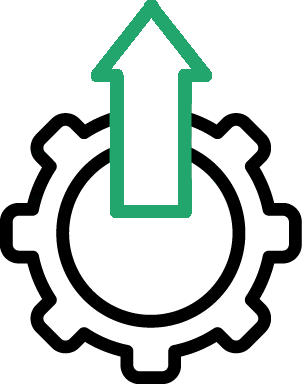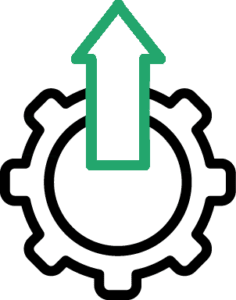 Build To Specification

After receiving an order, we build the technology to your requirements, from RAM to SSD.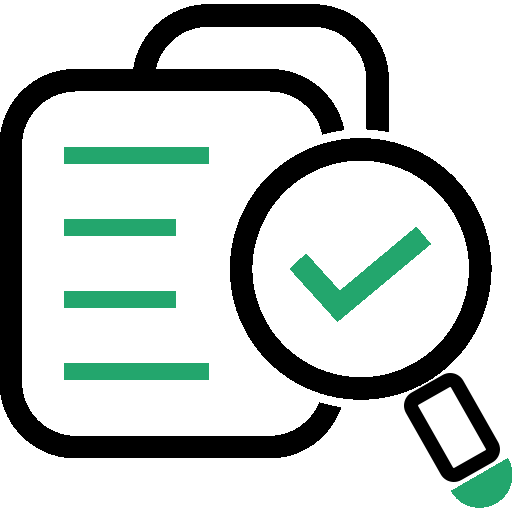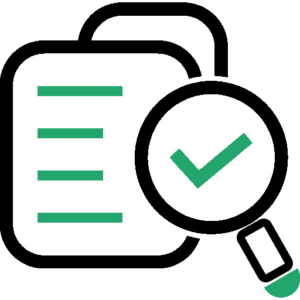 Secondary Audit & Testing

To maintain our high standards of BSI certified quality, we fully test each units' crucial components again.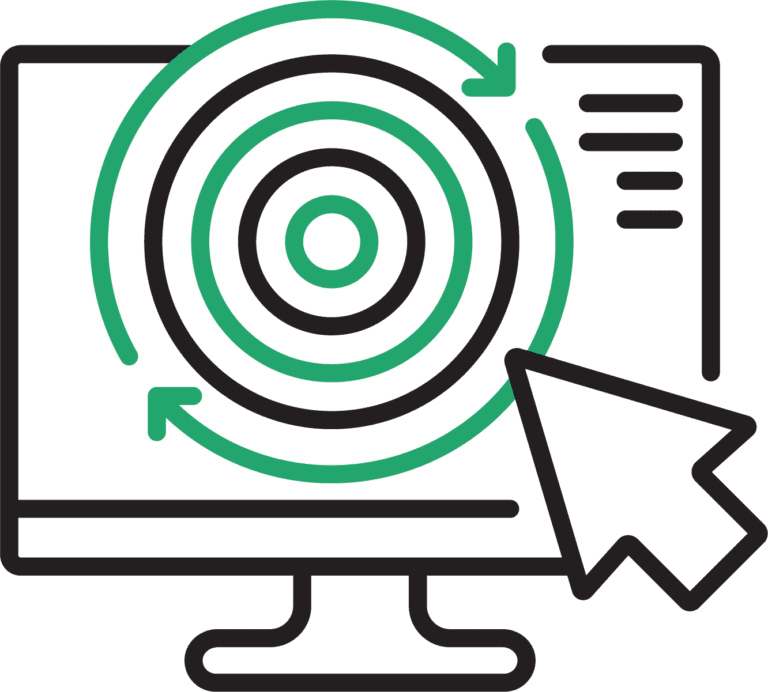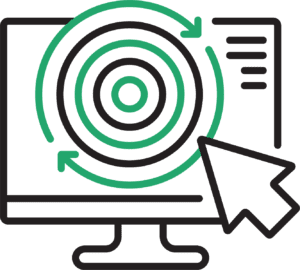 Imaging

Giving the out of box experience, all drivers will be updated and Windows ready to go (if you wish). All legacy data erasure is confirmed at this point too.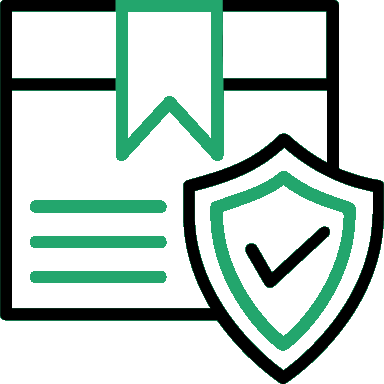 Quality Check & Shipping

Final checks and sign-off before supplying in our Global Recycling Standards & FSC approved sustainable packaging solutions.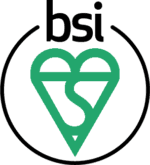 BSI Certified Quality Products
Over 140 BSI certified refurbished sustainable product variations available in stock today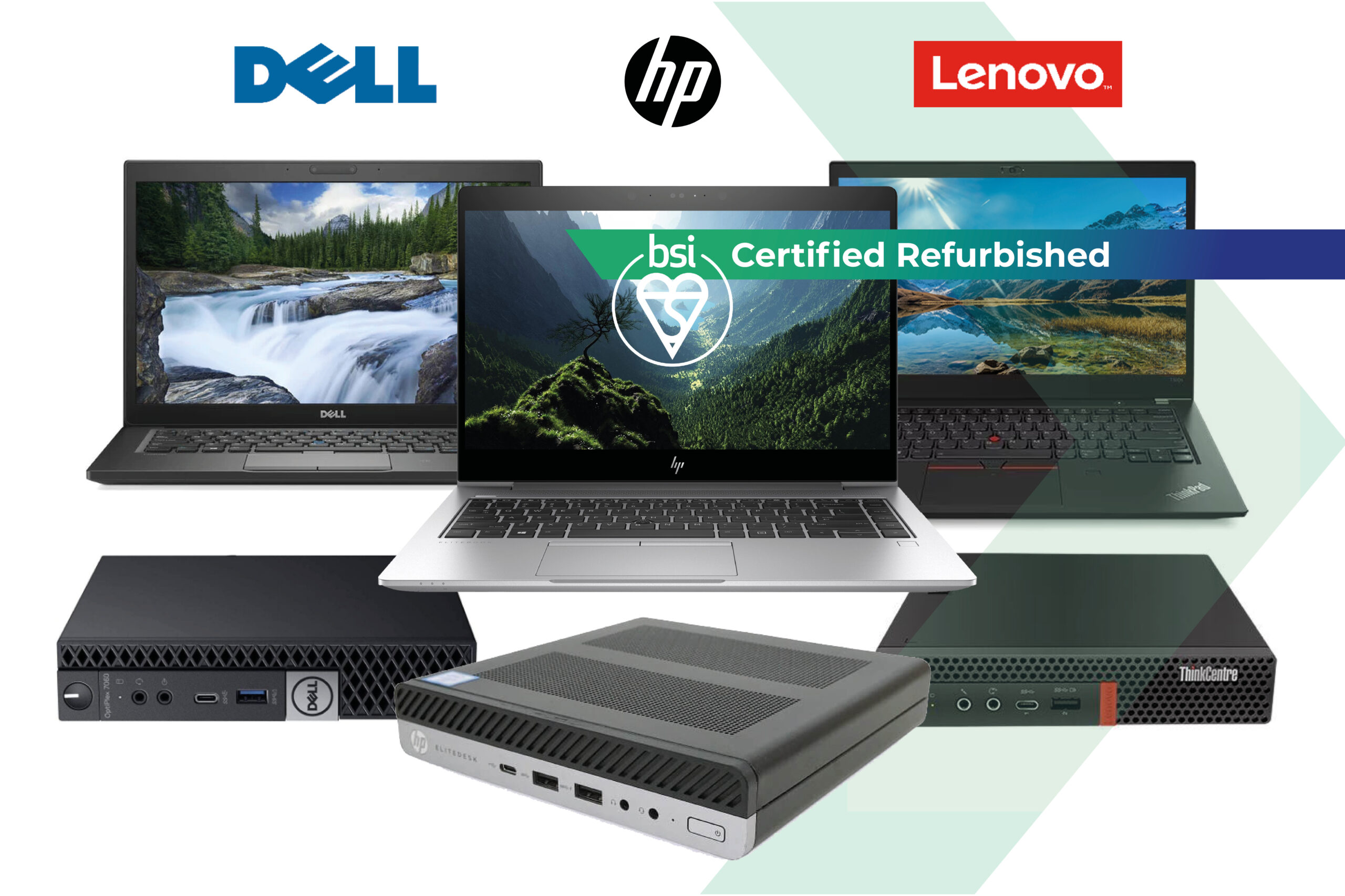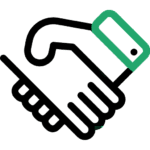 Our 2-year standard return to base warranty is for peace of mind as we are proud of our OEM comparable return rates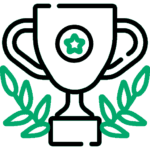 Prevent e-waste, plant trees and donate to charity with every order, taking your ESG reports to the next level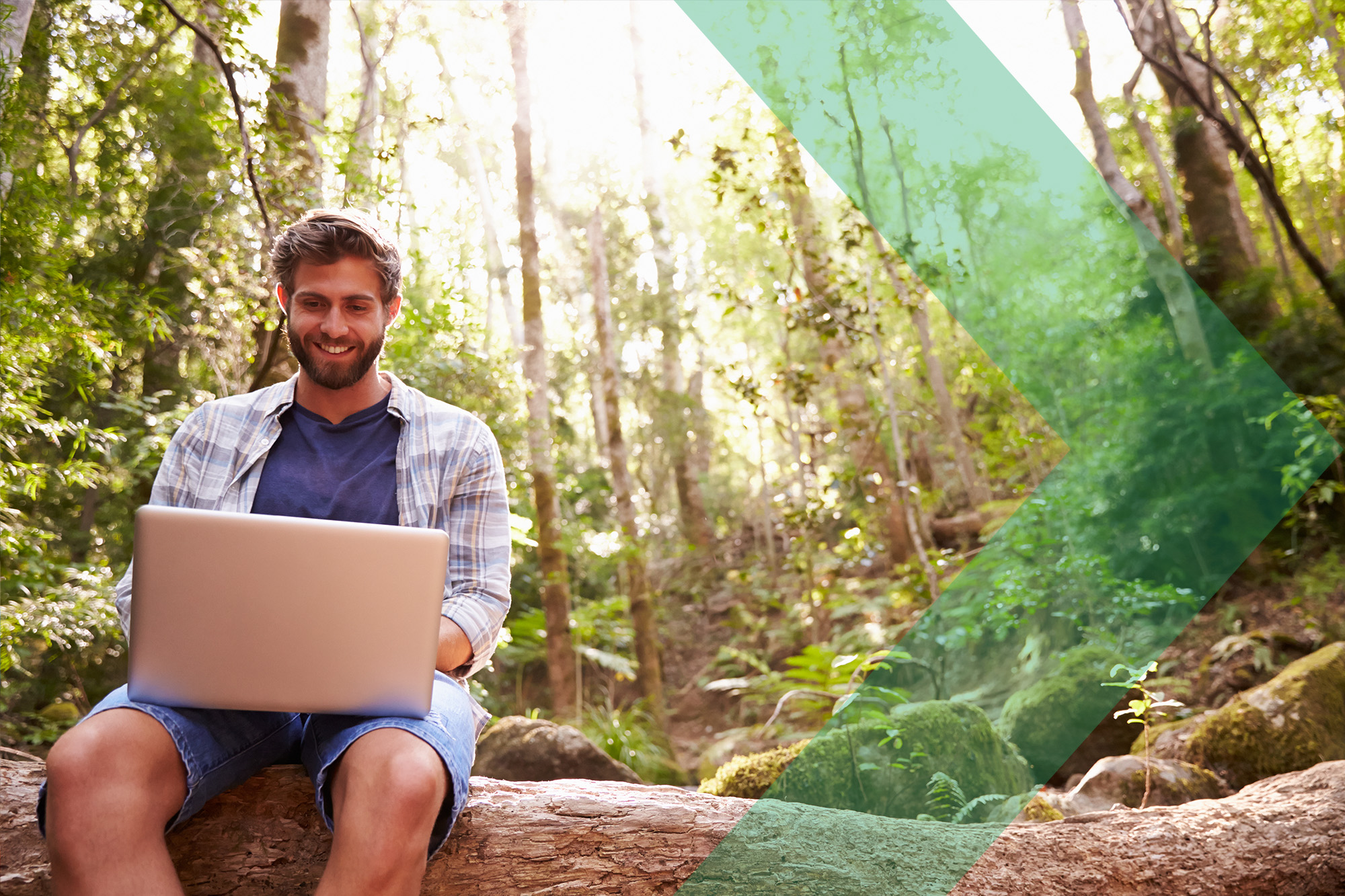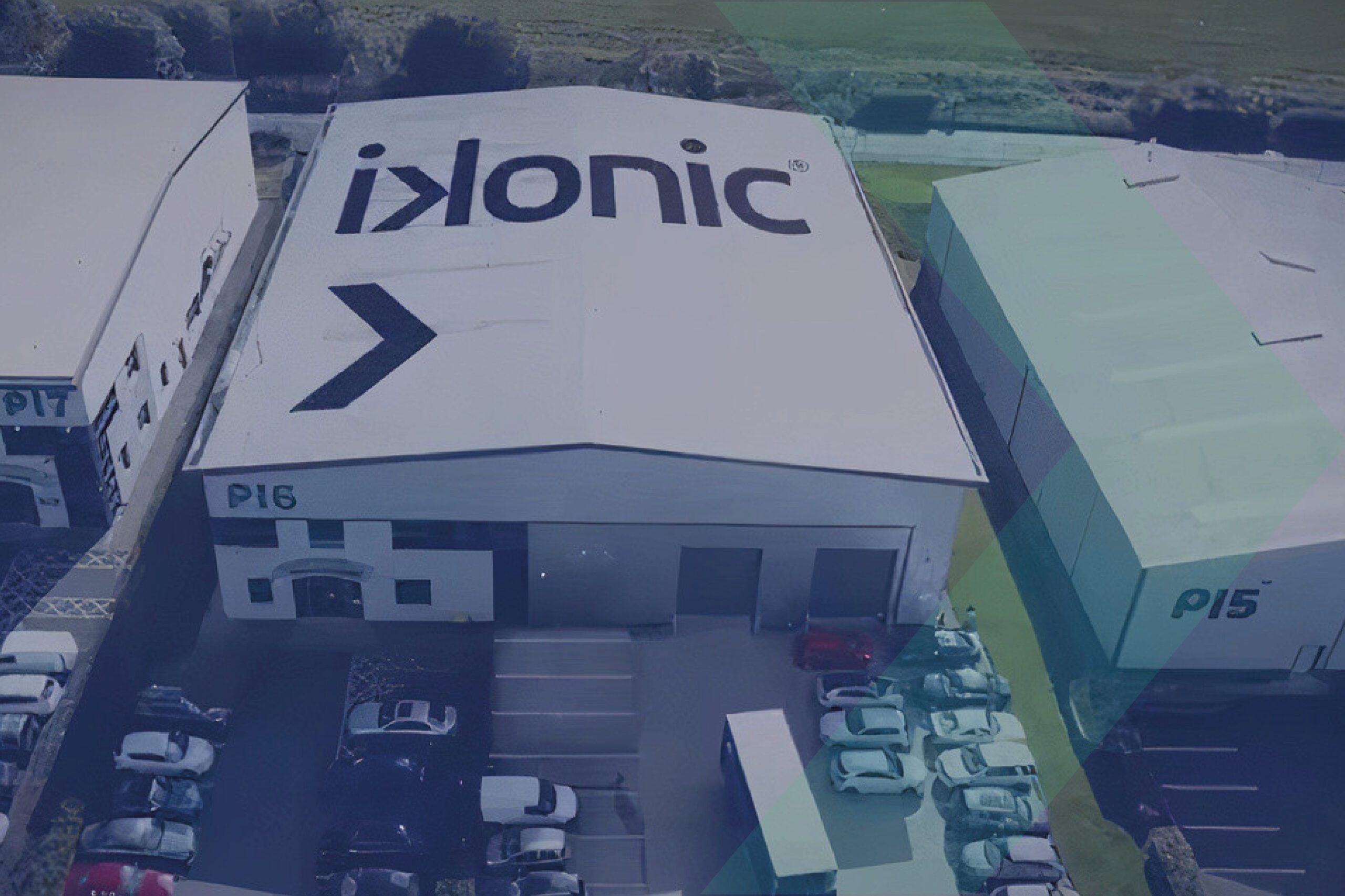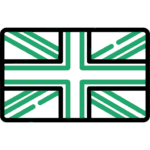 UK Facilities & Engineers
Refurbishment and delivery all from within the UK. Helping you avoid long waits and unneccessary carbon emissions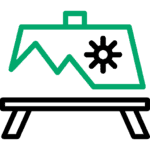 With options for bespoke marketing and blind shipping we can help you sell and even deliver to your customers directly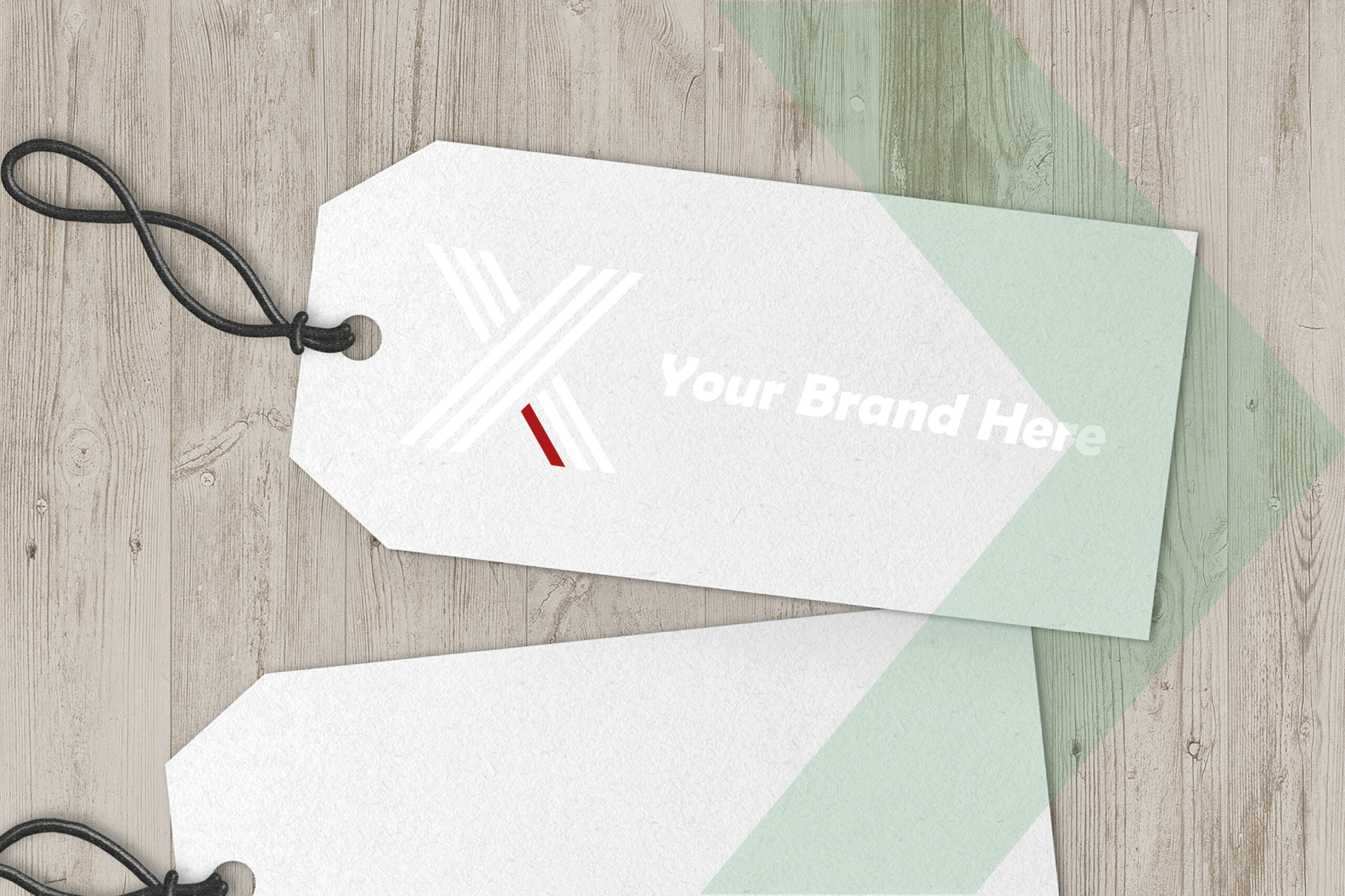 Begin Your
Refurbished Sustainable Technology

Journey
Contact Us Today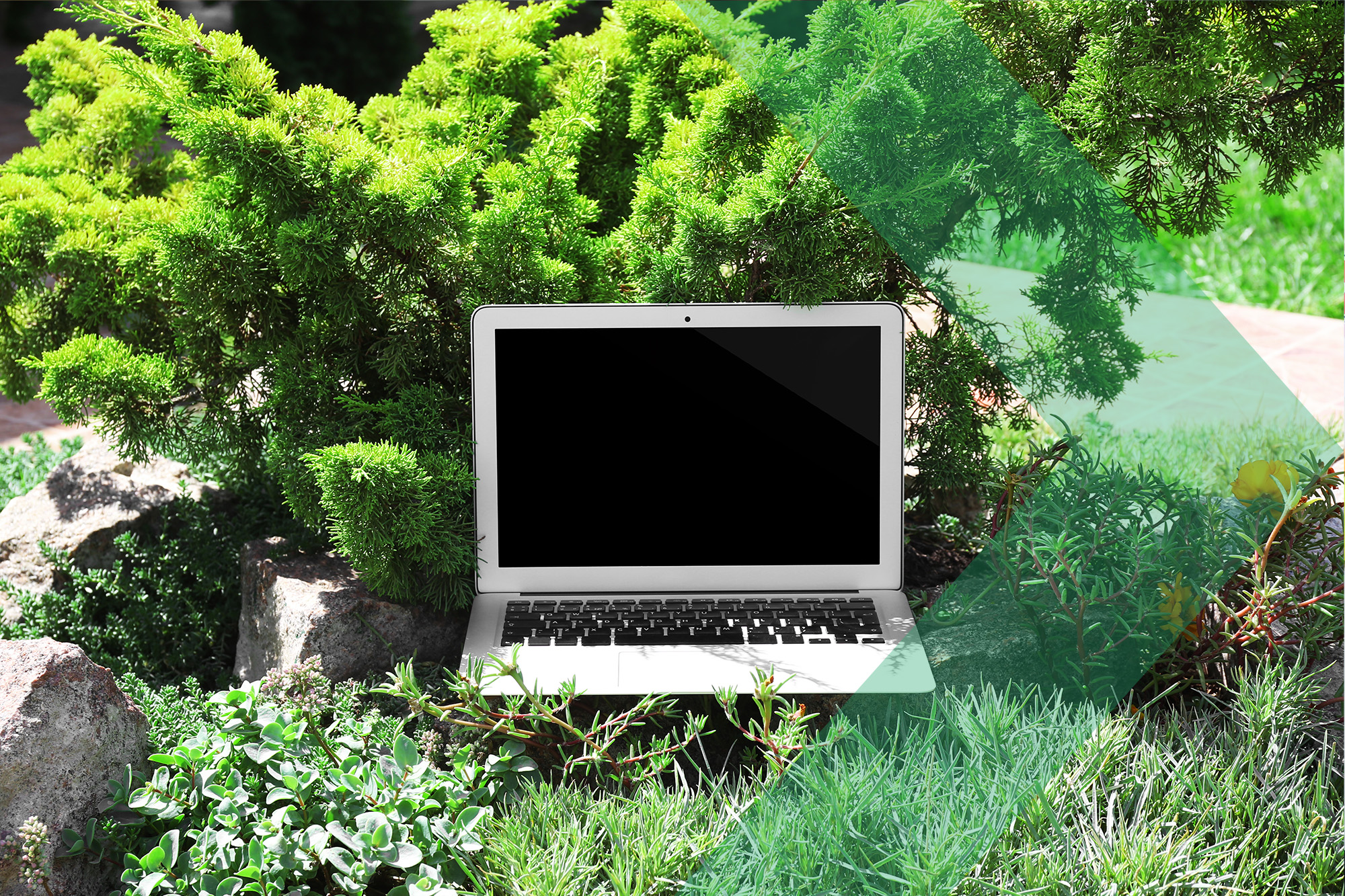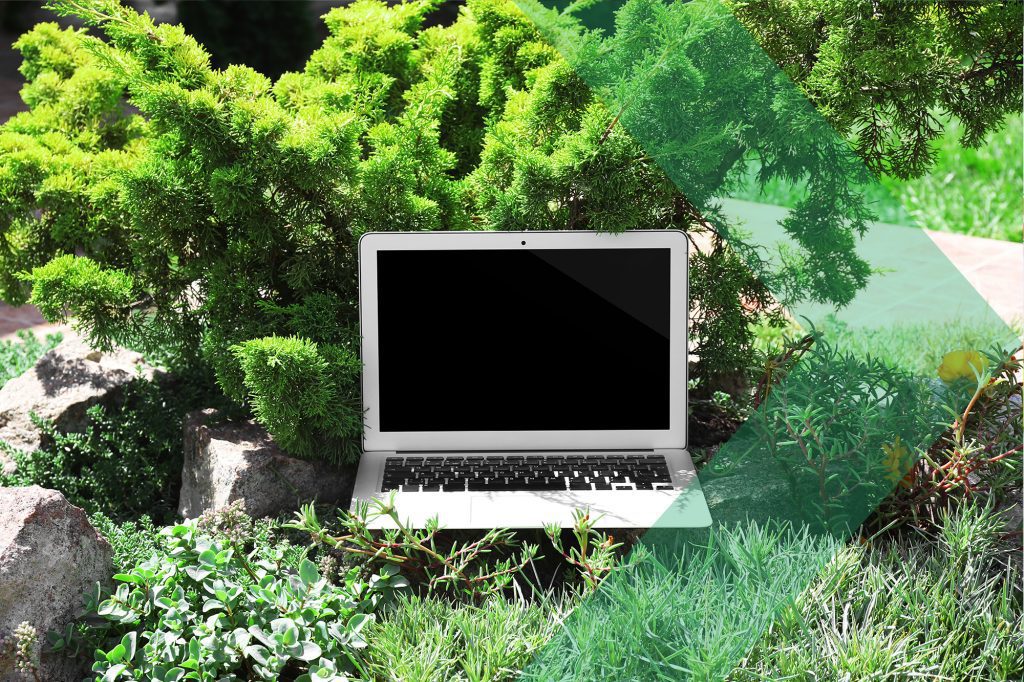 Sustainable Technology

: The Positive Impact
HP report their 840 G5 laptop's manufacturing carbon footprint of 290 KG CO2eq. By purchasing our BSI refurbished sustainable technology, you avoid this legacy carbon as well as prevent the technology from entering landfill.
Working with our sustainability partner, Play It Green, we donate to charity and plant trees with ever order. Helping you to make a positive social impact.
Utilise our scientific studies and OEM carbon footprint reports to represent your sustainable impact through buying our BSI certified refurbished technology.
Vinyl Recovering
You have a stock of laptop, but they are scratched on the lid and palm. They look old and tired, but inside they are still in great shape. What can you do? The answer, recover the laptop with top grade 3M vinyl.
Click Here