Nearly eight million Ukrainians are displaced across Europe. There is a requirement for them to have access to technology in their own language, and Ikonic were approached to convert 20,000 laptops with keyboards in the UK layout into the Ukrainian layout. Read on to find out how we did it.
A mammoth task
Any business that has the opportunity to work on a project that will benefit the people of Ukraine is going to want to help. The requirement was 20,000 laptops set up in the Ukrainian alphabet keyboard layout. These keyboards did not exist which meant that 20,000 UK keyboards needed to be re-printed and that is when Ikonic were approached.
The Ikonic solution
Ikonic had several strategy meetings to look at how we could increase Ikonic's capacity to meet the required tight deadlines without compromising on the quality. Ikonic needed to solve staffing levels, warehouse logistics, processes, and staff training.
By the end of the discussions, we came up with a plan that would not only allow us to meet all agreed deadlines but would also handle multiple contingencies that might come up along the way.
The print process
At Ikonic's UK based facility our team of designers initially designed the keyboard into the Ukrainian alphabet for the laptops supplied to Ikonic. Once the keyboard layout was designed our technicians set to work, putting the laptops into custom jigs that are unique to Ikonic. These jigs maintain Ikonic's extremely low tolerance of 0.001mm. Once secured our specialist UV printers print each individual key to create a high-quality finish.
"We work to an incredibly high standard and it's as if the keyboards have been produced by the original manufacturers" – Chris Perry, Managing Director Ikonic.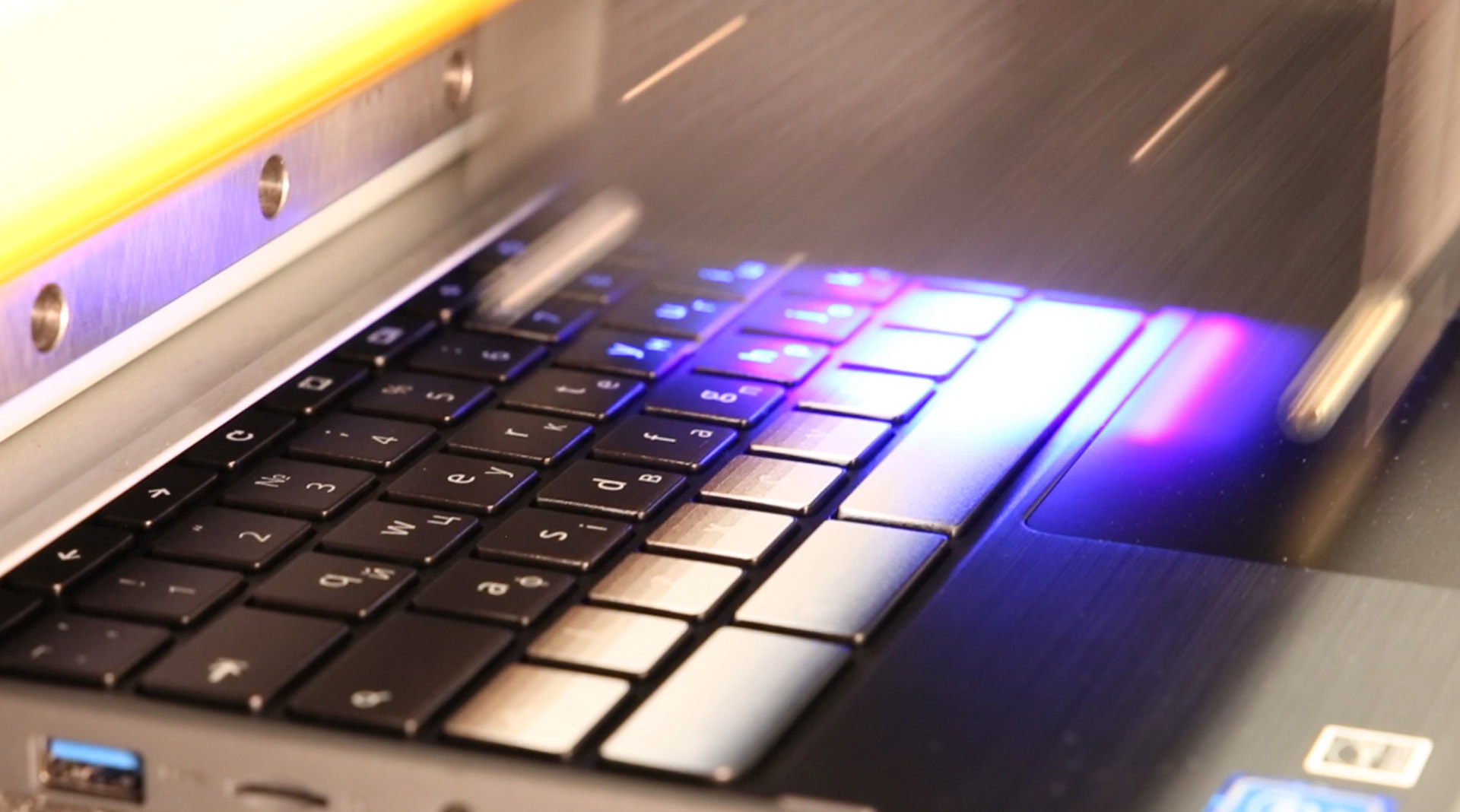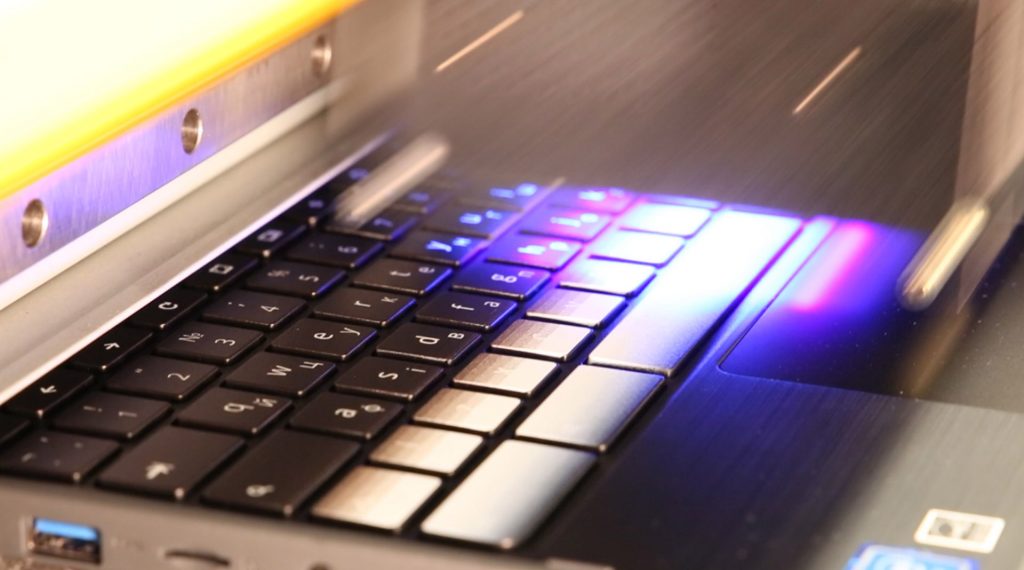 The future
Our work on the Ukrainian project was built on what is already a very successful time for the keyboard printing division at Ikonic. We are already seeing further growth and enquiries coming in as we look to expand this area of the business even further.
You can find out more about our keyboard printing services here