The 4th Gen Intel Xeon is an incredible processor, but with Ikonic predicting a 4 – 5 month wait for good value options, is it worth the wait or should you be considering the 3rd or even 2nd gen Xeon's as an alternative.
In Ikonic's latest blog, Team Leader Henri Liibert gives his opinion on the 4th gen Xeon and whether you should be buying it.
Why is the 4th gen Intel Xeon so special?
The 4th Gen Intel® Xeon® Scalable processors, designed to accelerate performance across the fastest growing workloads. The 4th Gen Intel® Xeon® has a couple of highly impressive features that leads to the increased performance compared to its predecessor.
Accelerators
With more built in accelerators than any other data processor on the market the 4th gen Xeon offers improved performance in:
AI
Analytics
Networking
Storage
High performance computing
The performance boost is mainly down to a step up in two exciting areas:
Support for PCI Express Gen5 with the theoretical maximum speed of 32GT/s being double that of PCIe Gen4 (16GT/s), and quadruple that of PCIe Gen3 (8GT/s)
Support for DDR5 memory, bringing new boosts to memory speeds and DIMM capacities with the first server grade DIMMs already offering a 50% boost in MT/s speeds and theoretical DDR5 capacity being up to 2TB per DIMM (though we're unlikely to get near that with support for 4th generation Xeon).
Advanced security
4th Gen Intel® Xeon® Scalable processors have advanced security technologies to help protect data in an ever-changing landscape of threats while unlocking new opportunities for business insights. This is down to two key components.
World Class Intel Software Guard Extension
Intel Software Guard Extensions (SGX) encrypts sections of memory using security instructions native to the CPU. It's a form of hardware-based encryption that allows users to protect their most-sensitive data by placing it into a highly secured environment within memory.
Intel Trust Domain Extensions
Intel® Trust Domain Extensions (Intel® TDX) is introducing new, architectural elements to help deploy hardware-isolated, virtual machines (VMs) called trust domains (TDs). Intel TDX is designed to isolate VMs from the virtual-machine manager (VMM)/hypervisor and any other non-TD software on the platform to protect TDs from a broad range of software. These hardware-isolated TDs include:
Secure-Arbitration Mode (SEAM) – a new mode of the CPU designed to host an Intel-provided, digitally-signed, security-services module called the Intel TDX module.
Shared bit in GPA to help allow TD to access shared memory.
Secure EPT to help translate private GPA to provide address-translation integrity and to prevent TD-code fetches from shared memory. Encryption and integrity protection of private-memory access using a TD-private key is the goal.
Physical-address-metadata table (PAMT) to help track page allocation, page initialization, and TLB consistency.
Intel® Total Memory Encryption-Multi Key (Intel TME-MK) engine designed to provide memory encryption using AES-128- XTS and integrity using 28-bit MAC and a TD-ownership bit.
Remote attestation designed to provide evidence of TD executing on a genuine, Intel TDX system and its TCB version.
When will the 4th Gen Xeon Processor be available?
The 4th gen Xeon was officially announced on the 10th of January after numerous delays, the processor had originally been planned for release a year earlier.
Ikonic believe that the delays were to avoid the issues that Intel experienced with the 3rd gen Xeon which was announced in 2021, but wasn't generally available until well into 2022 due to Covid, factory shut downs and chip shortages.
Despite the 10th January release date, it is our belief the first signs of stock for the OEM server market will arrive by mid to late summer with the market significantly shifting over to the new generation by the end of 2023.
The question you have to ask is, can you wait that long?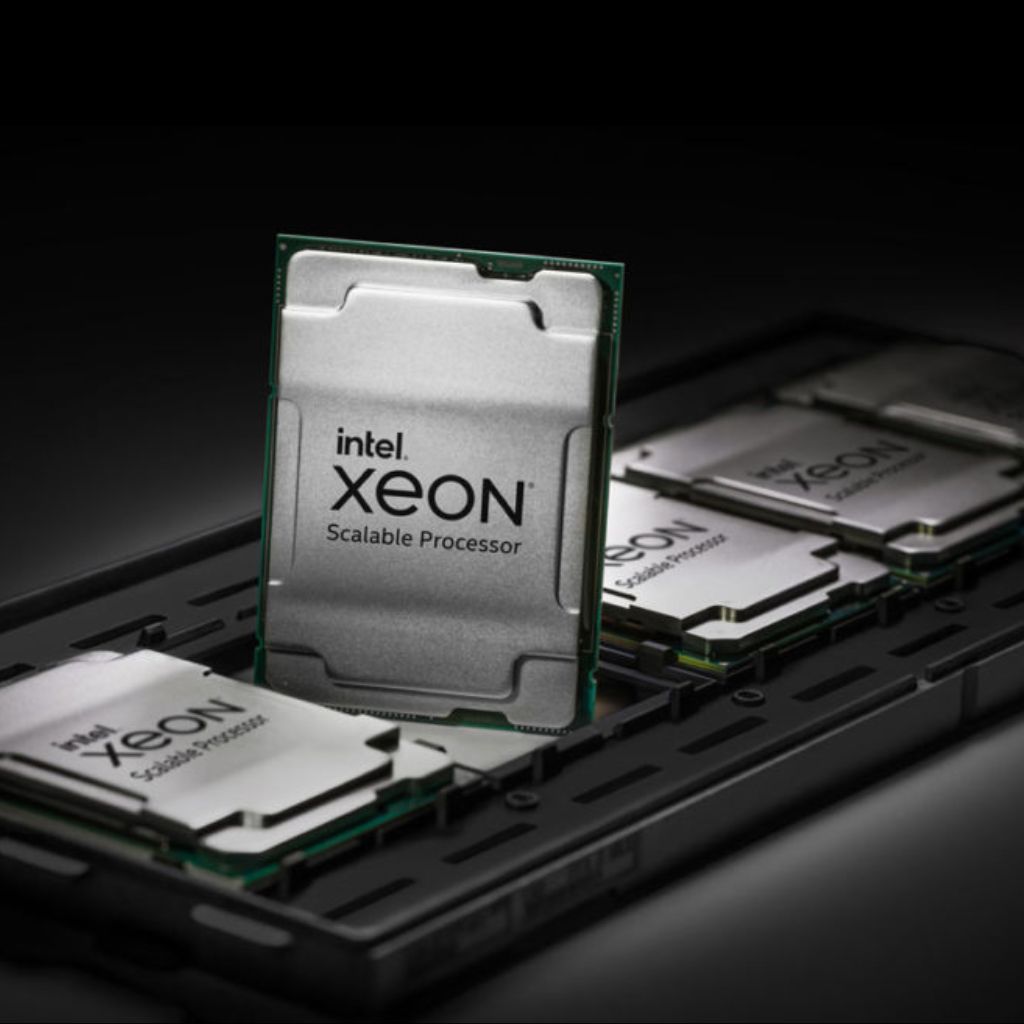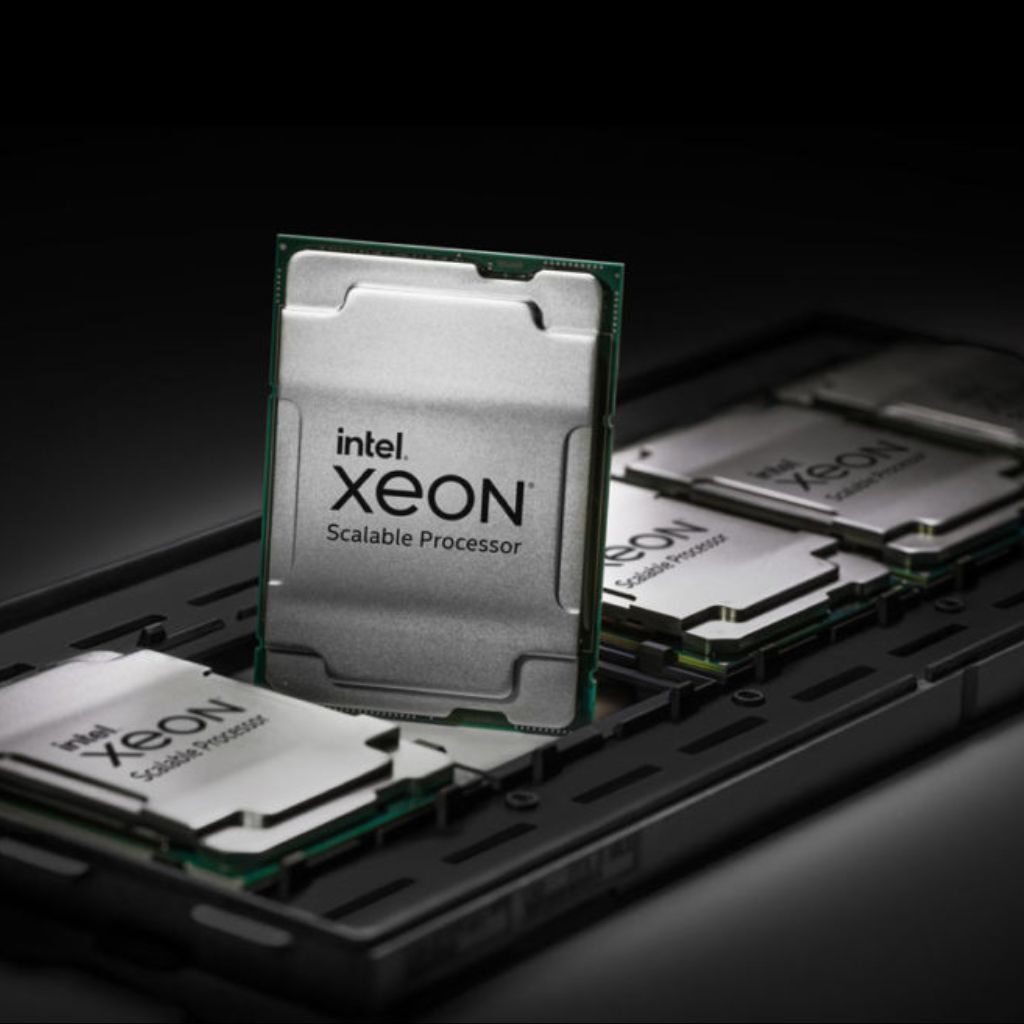 Which generation of Xeon should you be buying if you need a processor straight away?
The 3rd gen Xeon is available now and, in our opinion, can be better value for money than the 2nd gen, particularly in high core count models.
But because the adoption rate has been so low in the market due to the 3rd gen being unavailable for a large part of their lifetime, future upgrade paths may be tricky (for RAM, extra CPUs).
For most users, the better investment today is still the 2nd gen Xeon because of the relatively similar performance levels and better futureproofing compared to 3rd gen.
To conclude
The 4th Gen Intel® Xeon® Scalable is an incredible processor range, but for good value 4th gen solutions, the next 4-5 months might still be too soon. The question you need to ask yourself is it feasible to wait that long? If not then Ikonic would recommend choosing the 2nd Generation Xeon.
If you want to know more speak to me on 01706 362 734 or speak to your dedicated Ikonic Account Manager today.